As you developed buyer personas in an attempt to better understand your customers, you probably conducted hours of interviews, performed ample research on buying behavior, and gained a clear, full picture of your ideal customers. You've done your best to empathize with your target audience and identify their pain points, their favorite online hangouts, their likes and dislikes, and general attitudes.
Putting together buyer personas is no easy task, but it's not enough to merely create them — now it's time to put them to the test. The following are the steps to take once you've built out your personas, now that you're ready to use them to attract more leads and drive more sales.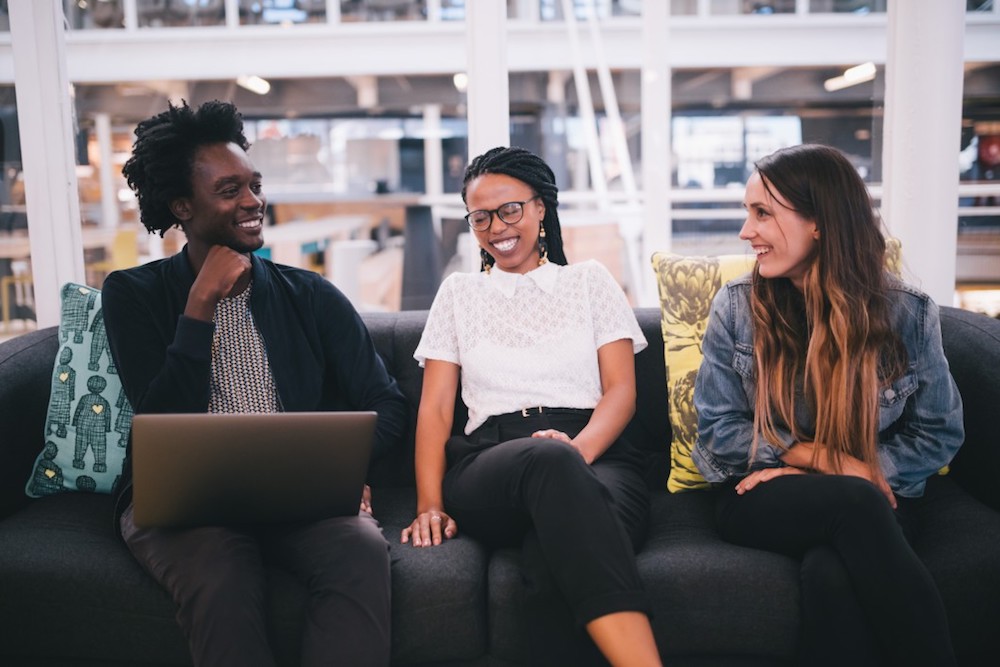 Share Your Personas with Your Company
Once you have your artfully crafted buyer personas fleshed out and ready to go, it's important to share your personas and the research behind them with the rest of your company.
The best way to go about sharing your personas is to schedule a meeting with each department separately, which can help you determine how each persona plays into their respective roles. This will help them understand where they come in when interacting with prospects who match those personas.
Ultimately, you want everyone on the same page regarding your buyer personas and the ideal customers that they represent. Different staff may need to consider the particular behaviors of a specific persona. For example, developers on your team should understand what Freddie the Financial Analyst is looking for in the ideal user experience browsing your website.
Similarly, your sales team should learn that those who fit the David the Design Engineer persona require ample awareness content to educate themselves on a topic before they will provide valuable contact details. Preparing presentations that speak to the objectives of each department along with PDFs or other downloads can further help ensure your company understands each persona and their respective needs.
Identify the Contacts You Want to Reach
Once each relevant department understands how their work can impact your target customer, begin segmenting contacts in your database (email, CRM, etc.) and categorize them according to your personas. As you begin to attract new prospects through your online marketing campaigns, you can add qualifying questions to your form and add additional fields to your contact forms with a drop-down list of identifiers, which will help with segmentation. For instance, you can create a field for "role in my company" with options such as "Executive," "CEO," "Consultant," "Engineer," etc.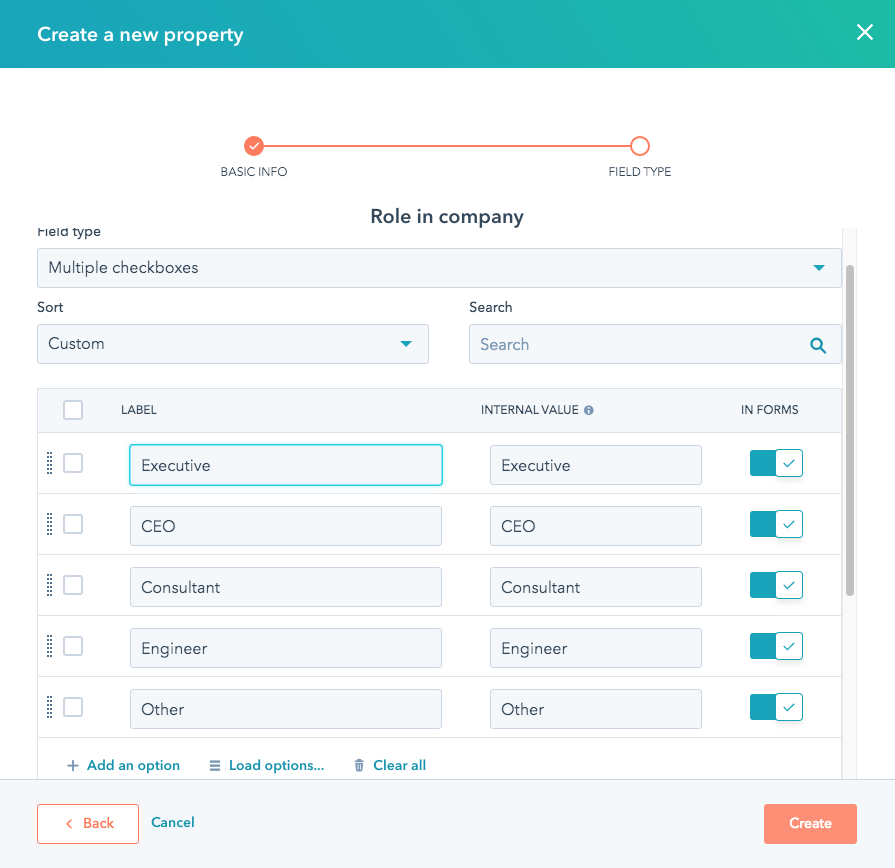 Properly identifying your contacts and matching them with your personas can help you customize messaging to those specific individuals. In turn, your campaigns will seem as though they're speaking directly to your audience. For instance, if you're trying to target parents, teens, and college students with product suggestions that are relevant to them via an email campaign, you can create uniquely targeted messaging for each group based on your buyer personas for each and send them out to the corresponding contacts.
It's also important to have a good CRM system using tools such as HubSpot, which will enable you to have more control over your campaigns as you reach out to your contacts.
Start the Content Planning Process
Campaign Structure
After you've segmented your contacts according to your buyer personas, it's time to plan out content campaigns. Start by outlining your campaign with content offers and sample blog topics that you would create and push toward each persona based on their attributes and preferences.
A content offer is a gated piece of an inbound program that works to attract interest, convert visitors into leads, and nurture leads into sales opportunities.
One of the best ways to create the right content for each persona is to consult your research and revisit those pain points. Address the pain points first from an educational, thought-leadership perspective, and skip the sales pitch. Once the visitor can trust your expertise on a subject, you can then highlight the ways your business can resolve their problems through your product or service offerings.
Also, make sure that you have different types of content developed for each stage of the buyer's journey, from the top to the bottom of the sales funnel. For example, you may want to hook new leads with a compelling blog post that answers questions they may have with the purpose of gaining information, after which you can offer a free white paper or ebook download to provide even more information, including details about your offerings until you lead them to submit contact information as they seek a solution to a specific problem.
By constructing a campaign in this way, you'll be able to create more empathetic content that truly connects with your audience.
Content Delivery Vehicles
Different personas consume content in different ways. You may find that one persona prefers to read how-to articles containing helpful screenshots, while another persona prefers to watch video demonstrations on YouTube.
Appealing to preferences such as these is just as important as understanding pain points, and can mean the difference between engaging and losing your audience.
Content Audit
Before you spend hours and hours researching and writing new content, check to see if you already have it! Many times, you'll find hidden content gems buried on your websites or sitting unpublished that you can optimize to fit your new personas.
This is called a content audit (or content inventory), and it can be a huge time-saver. Take the time to note all content you have already created around a certain topic and examine for optimization opportunities as well as gaps, which you can fill with new content.
Pro Tip: Try to do some co-marketing with companies that your personas like and trust. You can collaborate with a reputable company on a webinar, co-written e-book, or simply a guest post that appears on their blog, all of which can make you appear more authoritative and trustworthy among your target audience and allow you to create more content faster. Many hands make light work!
Prioritize Which Persona to Target First
With your contacts segmented and your content plan in place, it's time to determine which persona you should target first. By focusing on one persona at a time, you'll be able to stay organized and consistent throughout the process. Oftentimes, your sales team will have a good idea of where to begin based on your goals and resources.
Read our blog: Which Buyer Persona Should You Target First to learn more
Start Building Your Campaign
At this point, you have figured out which targets to push your content toward once it's developed. Now it's simply a matter of developing the content.
When building the foundation for your content, gather as many reliable resources as you can to prepare for writing. Rally your designers and developers to prep them for launching your campaign, but make sure they all know what you intend to accomplish with your campaigns and who you're trying to reach. Encourage your team members to keep track of the specific likes, dislikes, behaviors, and demographics of your persona all throughout the process.
You can have the highest level of quality across your content, but you won't get anywhere with it if you don't know which formats and platforms your audience prefers when publishing it. Determine whether you should spend more time publishing blog posts on your website based on readership, or share more posts on Twitter or Facebook if your audience is more likely to hang out there. Also, determine if your audience has the patience for a long 3-5 minute video or a lengthy blog post, or if they prefer bite-sized 1-2 minute videos and brief articles. Paying attention to these details will decide whether your campaigns succeed or fail.
Recap:
As a brief overview, this is the process for appealing to your audience with your buyer personas:
Focus on your persona through the entire process. Stay true to your research.
Create a content plan for each persona with a focus on a good mix of content for the buyer's journey
Launch!
With enough research and work around your buyer personas, you should have plenty of confidence on how to use customer personas and you can begin to target each contact and develop and push your content. You'll have a solid understanding of your ideal customers and what they want, and so will your team as they work with you to develop your content campaigns and reach out to your audience.