The fact that you're here means you understand how important video marketing is. Whereas previously, brands could rely solely on images and written content to market their products or services, those days are gone. The present-day consumer's inundation with interactive 360 videos, augmented reality, and live streaming has resulted in video marketing strategy being a key determinant of how successful a given brand's marketing efforts are.
The growing preference for video content has led to the exponential growth of the video marketing industry. In fact, according to a recent study, the US digital video marketing industry alone hit the $135 billion mark by the end of 2017.  This goes to show you just how brands everywhere appreciate the value of video marketing.  
In this guide, we'll discuss the ins and outs of video marketing strategy, including how to produce videos, where to place them, how to promote them, and more.
But first, a brief overview of what video marketing is.
What is Video Marketing?
Video marketing entails using videos to promote and market your products or services, educate consumers, increase engagement in your social and digital channels, and reach out to your consumers.
In recent years, video marketing has grown into a holistic business strategy, meaning you need to create video content that's actionable, conversational, and measurable to appeal to your consumers. A recent HubSpot report approximates that 54 percent of consumers prefer to see videos from brands rather than any other type of content. As such, creating video content that's not only interesting but also addresses your consumers' pain points will go a long way in determining how successful your brand becomes. Just like all content, video content should be created with a buyer persona in mind. Only until you truly understand your audience can video be effective.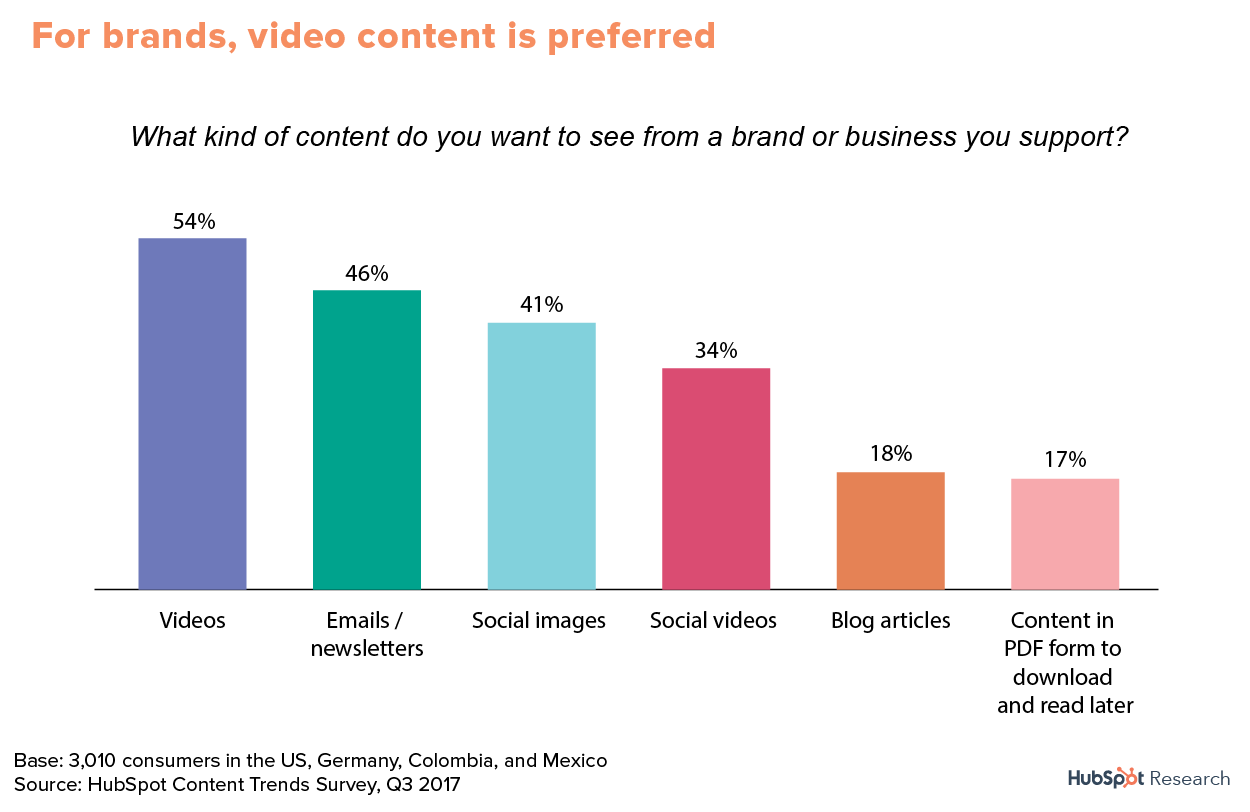 So how can videos impact your marketing efforts? Posting excellent video content on your landing page can increase your conversion rates by up to 80 percent. Similarly, by merely mentioning the word video in your email subject line, you could increase your open rates by 19 percent. Besides that, 90 percent of consumers say videos influence their purchase decisions.
Where Should Your Videos Live?
Upon creating video content for your brand, you need to decide where the videos will be placed. Where you choose to place your video will be determined by different factors, including the video's objective, the stage of the buyer's journey it addresses, and the action it requires the customer to take. That said, you must leverage several distribution channels to maximize engagement and reach.
Some of the channels to consider include:
Websites (product pages, blogs, resource hubs): Most videos posted on websites are meant to educate and inform visitors. Brands expect that posting eye-catching video inbound on their website will improve SEO rankings, increase dwell time, bump up engagement, increase website traffic, and boost conversion rates.
Social media: Social media videos provide you with a powerful way of engaging with your audience. Posting videos on social media enables you to give your consumers a glimpse of the product or service you offer.  Social media videos tend to lie in the awareness stage of the buyers' journey. The goal is to inform and humanize your brand, thereby making more audiences engage with it and convert to loyal consumers.
YouTube: YouTube is arguably the hub for video marketing. It is the gateway for about 11.4 percent of video traffic and boasts of having more than 2 billion users. You can create YouTube channels and post videos to attract subscribers, generate leads for direct follow-ups or sales, or drive downloads.
Read on: How to Create Engaging Awareness Videos for Your Campaign
How to Promote Your Video Content
Developing great video content takes time, talent, and resources, whether you produce it in-house, via an agency, or a freelancer. That said, one of the biggest problems that most brands face is determining the best strategy for promoting their videos. Here is an outline of some of the best promotion strategies and types of videos they can promote:
Emails:

Emails and videos are a match made in heaven. According to Syndacast, by just adding the word video in the subject line of your email, you can increase your click-through rates by 65 percent, open rates by 19 percent, and reduce unsubscribes by 26 percent. Incorporating videos into your emails is not only easy but free.
Social channels: Promoting your video content on social media platforms like Facebook, Instagram, and Twitter won't cost you an arm and a leg. Plus, if you pay keen attention to your audience and campaign settings, you will find yourself running a successful promotional campaign that drives the right crowd to your content and yields great ROI.
Paid Ads: There's no better way to reach new audiences with your video content than using paid ads. It helps you reach out to a specific target audience thanks to its built-in targeting tools. The only caveat with this type of promotion will be correlated to the promotion budget you set.
Producing Your Video Content
Depending on the quality of production you desire and your budget, you can either decide to invest in an in-house videographer or hire a freelancer. Alternatively, you could outsource the content of a production house or agency.
Freelancers
Pros
Most freelancers have their own equipment
You don't have to worry about hiring content creators full-time
Cons
Freelancers may be juggling between projects. As such, it may take them longer to complete your project
Talent and experience vary, you often pay for what you get

Agency
Pros
They have their own equipment
Agencies have strategists, writers, producers, videographers, editors, and designers in-house and can offer a more complete package
Cons
The deadlines may be extended given that they may be juggling several projects
They may be more expensive depending on experience and size
Working with an in-house video production team
An in-house production team is hired by a given brand to create video content on a full-time basis. Among the benefits of hiring an in-house production team include:
They have a vested interest in the quality of your videos.
They work solely for you.
You know how qualified everyone in your production team is.
Despite these benefits, you'll incur a higher wage bill when working with an in-house team. Below is a breakdown of the support staff you'll need in your video marketing production team:
Producer: The video producer will handle all aspects of the video production process. They'll hire key staff, manage the budget, and supervise every stage of the video production process, including pre-production, production, and post-production.
Production Assistant: They create the production schedule and ensure that everyone in the production crew adheres to it so that the project can be completed on time.
Director: The director is tasked with deciding and managing the creative direction of the video.
Videographer: They are in charge of all the footage collected during the filming. They frame each video shot so that it corresponds to the director's vision.
Camera operator: They handle the camera during the filming process. They heed the instructions of the videographer and adjust the camera to capture each scene accordingly.
When working with an in-house production team, you'll also incur the expense of buying the production equipment. Here are some of the video production equipment you'll need:
Camera: Your camera is the heart and soul of the whole video production process. Depending on the type of video you want to produce, you may decide to use a smartphone camera, vlogging camera, or other cameras that suit your purpose.
Webcam recorder: Suppose you don't have a camera or smartphone, you can opt to use a webcam. Ensure that the webcam you use can give you high-quality images.
Lighting: Just because we can view something clearly with our naked eyes doesn't mean it will be as crisp when filmed. That's where lighting comes in handy. Good lighting will illuminate your face from multiple angles, thereby enabling you to produce clear images.
Microphone: Ensure that you purchase a microphone that records your voice with crystal clear clarity and not one that muffles it with ambient noise.
Measuring and Reporting Video Performance
To determine whether or not your video marketing strategy is working, you'll need to define key performance indicators that can help you measure how well your strategy is doing. Here is an outline of some metrics to consider:
View Time
This assesses how long viewers watch your videos. If they are watching three minutes of your four-minute video, then your video is keeping their attention. Nonetheless, if they only watch 30 seconds, they likely won't get the gist of the message in your video.
Engagement Metrics
These metrics show how your audience is interacting with your content. For instance, for a video on Facebook, the engagement metrics could be comments, view counts, likes, or shares.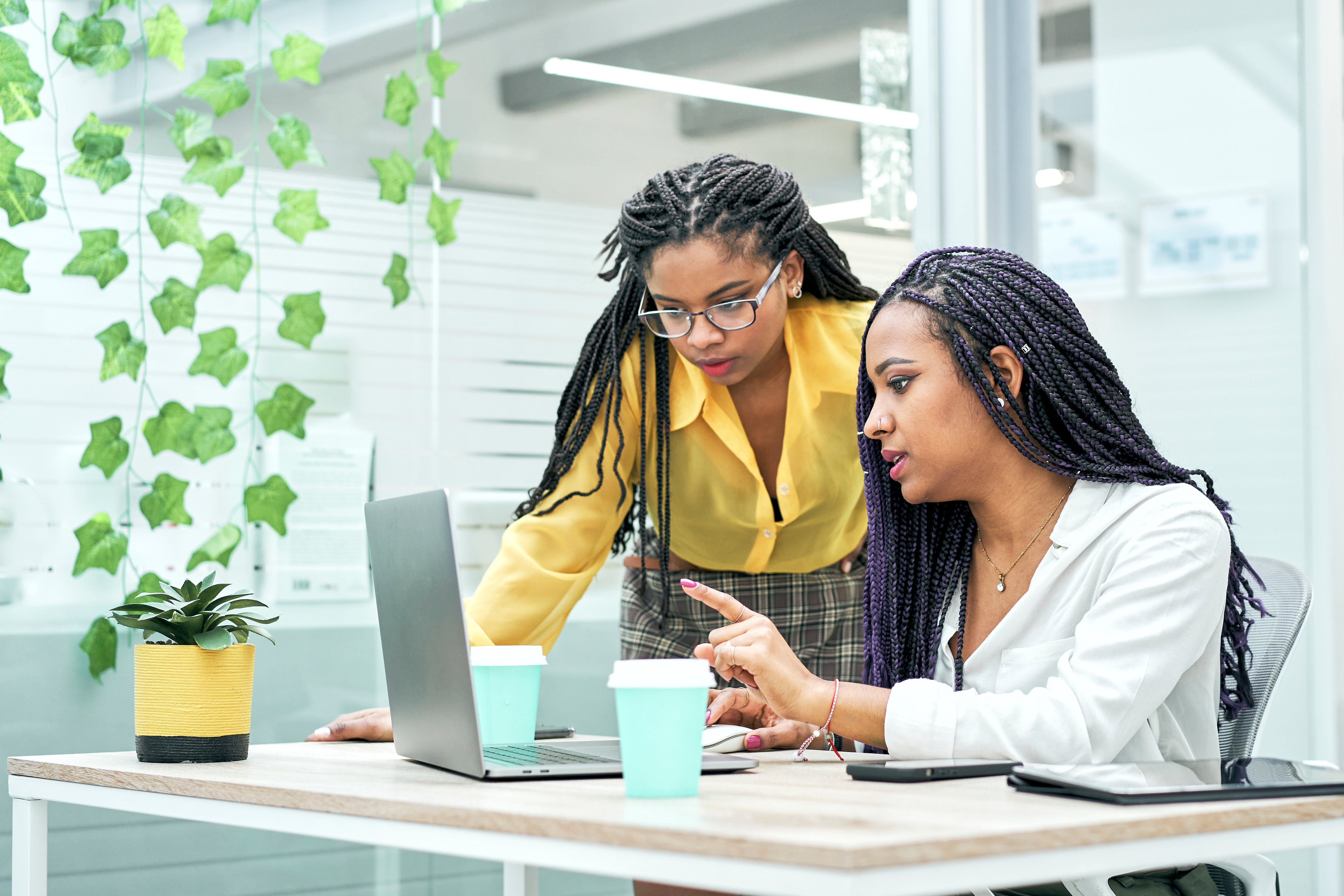 Clicks and Funnels
This metric determines how well your video content moves consumers down the sales funnel. For instance, you could measure the Click-Through-Rate (the ratio of the number of people who click on it per number of impressions) of your paid Facebook ad. A good Facebook CTR is between 2 and 5 percent.
Fall Off
A fall-off point is where a viewer stops watching your video. See if there is a point where most of your audience stops watching your video. You should have the fall-off point re-edited to make the video more interesting so that consumers can watch the entire video.
Return-on-Ad-Spend (ROAS)
ROAS is the revenue your company earns in return for every dollar it spent on the marketing campaign. Typically, the ROAS should range between 2 to 1.
What Should I Do Next?
If you are just starting out with video in your marketing just remember to treat it like any other piece of content. You must know who your audience and buyer personas are. You need a strategy and objective for each video. Who is it for and what is its purpose?
Creating videos can feel like a daunting task, so start simple, plan ahead, and have some fun.
Beacons Point specializes in developing intelligent marketing that helps fuel the growth of our customers' brands. We offer a wide range of marketing services, including video marketing and creating inbound blueprints. Get in touch with us today and let us help you create a video marketing strategy that engages leads and delivers growth without headaches.