If you are building an inbound marketing strategy for your company, you probably know about HubSpot. The platform offers a wide variety of useful tools for your sales and marketing efforts along with an impressive knowledge base and Academy.
The diversity of options you can discover when using the HubSpot system can be overwhelming. Many companies fail to exploit more than half of its functionality.
To take full advantage of the HubSpot offering, you need thorough training and research. You also need to experiment with implementation and choose the right subscriptions… or you could hire a HubSpot Solutions Partner.
What is a HubSpot Solutions Partner?
A HubSpot Solutions Partner agency is a marketing agency, which, in addition to its base services, shares extensive knowledge of HubSpot tools. This agency uses its expertise to generate results for clients by using the HubSpot platform to its full extent.
HubSpot Partner agencies need to pass multiple certifications and participate in numerous practical exercises to prove that they can help clients work with the platform. Right now, there are over 4,700 such agencies in HubSpot's agency partner directory.
While a HubSpot Solutions Partner agency adopts some of HubSpot's best practices, the best also creates a unique experience for each client according to their needs and the company's values.
Why Does HubSpot Need Partners?

By supporting the agency partner program, HubSpot is marketing its products. Since the variety of tools is so impressive, not too many companies have the capacity to explore them comprehensively.
Without the opportunity to get the most out of the program, platform users lose the ability to extract maximum ROI from their sales and marketing tactics, minimizing HubSpot's efforts.
What are the Benefits of Working with a HubSpot Partner Agency?
If you've decided you need to work with a marketing agency, its partnership with HubSpot can come with a variety of benefits.
1. CMS Support
If you are working with a HubSpot CMS, you probably know its complexity.  Many companies fail to utilize a number of important options.
If you are already using HubSpot tools, a partner will teach your team about their functionality and discover several functions that you may overlook. With their help, you can optimize your use of the HubSpot platform tremendously.
If you haven't implemented the system yet, the HubSpot partner can simplify the onboarding process.
While it's possible to manage HubSpot tools on your own, the process requires time, commitment, and dedication. If you are working with a marketing agency anyway, wouldn't it be a nice bonus to get help with the HubSpot system?
Schedule a meeting to discuss how we can work together to improve your use of the CMS through HubSpot.
2. 360° Expertise
HubSpot offers many tools, including:
To take full advantage of each of these programs, you need a high level of expertise.
Many companies fail to implement the majority of these tools simply because it takes too long to understand how each one works. They end up settling for one or two, missing a chance to improve their sales and marketing efforts.
A HubSpot Solutions Partner has experience with various system components to help you optimize each part of the business development strategy.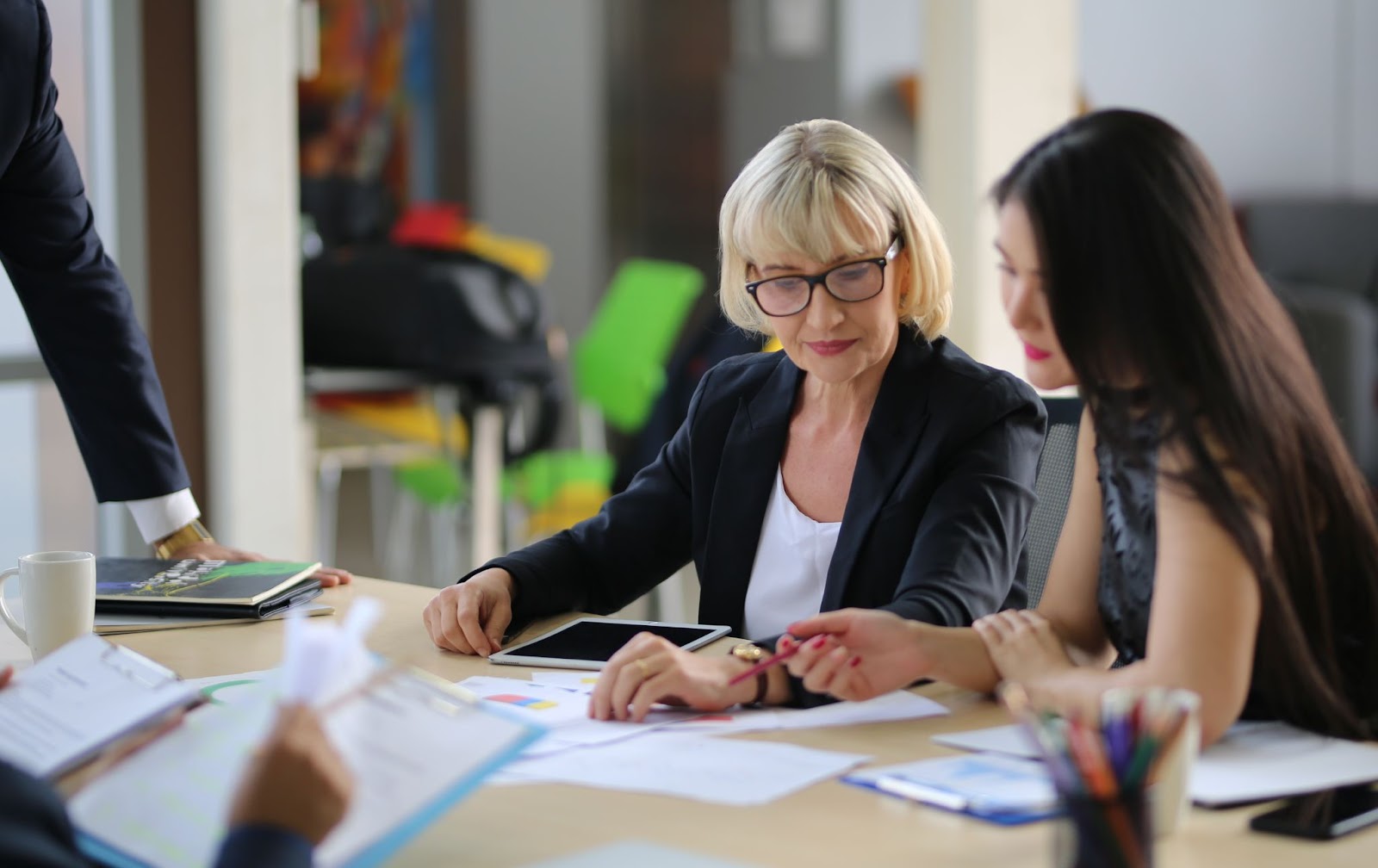 3. Direct Line to HubSpot Support
If you are having issues with one of the HubSpot tools, your partner can fix them quickly. If a problem goes beyond this company's capabilities, they can talk directly to HubSpot managers and solve the issue timely.
That's much easier than dealing with customer service on your own. Even though HubSpot works hard to maintain a stellar customer service team, the sheer number of requests received daily makes it hard to react immediately.
4. Improved Inbound Marketing Efforts
HubSpot CRM offers a wide selection of tools for analytics, tracking, publishing, social media marketing, and more. These tools and data they collect can help a marketing agency provide you higher-quality services.
When working with a respectable HubSpot partner, you don't just get their personalized and robust approach to inbound marketing. You receive the entire capacity of HubSpot tools as a bonus.
5. Early Access to New Tools
HubSpot provides its partners with early access to new products and features. They also get an opportunity to participate in the annual Inbound Conference. Along with the access, partners get training, certifications, and the related knowledge base.
For you, as this partner's client, the early access means outdoing the competition by using the latest tools for improving your marketing tactics.
6. Sales Support
If you choose a full-service agency, you don't just work with marketing experts; you get support for your sales team. HubSpot offers its partners comprehensive training to help them coach your sales reps.
The system provides various tools and resources to help your team members attract and convert clients while shortening the sales cycle.
Is a HubSpot Partner Agency Right for You?
A HubSpot Solutions Partner is an excellent choice for companies looking to hire a team of marketing and sales experts with exceptional knowledge of the HubSpot system. Whether you are already working with the HubSpot platform or looking for the right solution, a partner can help with onboarding and optimization.
With a HubSpot partner agency, you can explore the entire HubSpot tool functionality while getting all-encompassing assistance with your sales and marketing efforts.
Beacons Point is a Gold-tier HubSpot partner agency with a diverse team of inbound marketing experts. If you'd like to learn more about working with a HubSpot partner, don't hesitate to reach out.
Schedule a free marketing consultation today to discuss your marketing tools, strategy, and future goals.