If you're unsure what outfit to wear or which new Netflix show to binge on, Instagram has officially introduced a new interactive tool for your friends and followers to weigh in on your tough decisions. For marketers, this is a great new addition to be able to interact and engage with your followers in real time.
When you upload your photo to Instagram Stories, you can select the new "poll" sticker to place wherever you like with your question and two custom poll choices. When your followers view your story and make their choice they'll be able to see live results of which choice is currently in the lead.
To check in on how your options are ranking against each other, just swipe up to see who viewed your poll, and who voted for which option.
If you're using the poll sticker for your own personal account, it's a great way to get friends opinions on your everyday dilemmas. And because you can view who voted for which option you can even compare the votes to decide on whose opinion you most value. 
As a marketer, if you're using this new feature for a client's account, it's not only a fun way to interact with followers, but can also be a great tool to let customers feel more involved in your brand or company. For example, if you're unsure what next blog topic your followers would be most interested in, throw it up on your Instagram Story as a poll and let them decide! Or if you're looking for input on your company's new merchandise, post pictures of the different design options with the poll sticker and have your followers weigh in on which they prefer.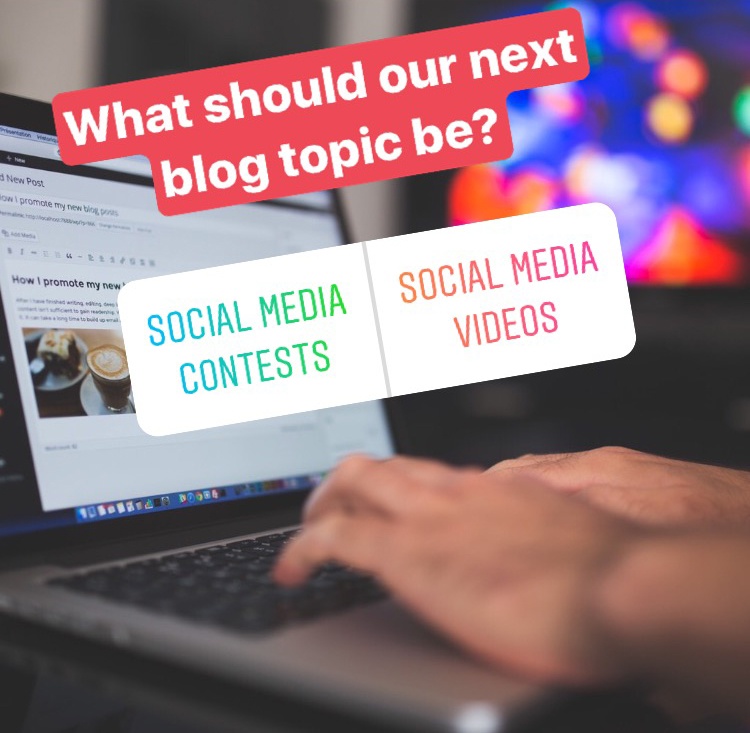 Just like your story, the polls and their results will disappear after 24 hours so don't forget to save the valuable insight you're getting from your followers. When you swipe up to see how your poll is doing, hit the stats icon to the far left to turn on your Stories Insights. Also make sure to save the latest version of your story so you can have the final poll results and have the image saved to use for future marketing purposes.
Start experimenting today with different types of polls and see what your followers respond to the most! 
Looking for help with your social media, content marketing? Want to learn more about inbound marketing, give us a call or contact us for a free social media consultation. Call anytime 760.652.9755.
Want content like this straight to your inbox? Join the mailing list below!