Traditionally, videos have been used mainly for customer service training, product demos, and internal sales. But in the new digital age, video marketing has become a necessity. B2B marketers have discovered how video marketing effectively grows their business' bottom line. According to research, 88% of marketers say video marketing strategies provide their businesses with a positive ROI.
Video marketing is more than creating a video for your website. You have to understand what types of videos to create and where they should be posted. If done right, videos can be used as part of an inbound marketing strategy that helps grow your business.
The first step to building a successful video marketing strategy is choosing the platforms with the most reach and engagement potential. Next, you need to brainstorm ideas with your team on leveraging each platform so they're most beneficial to your company.
The success of your video marketing strategy is not solely dependent on how often you publish the videos. It's more about having an effective plan that helps you target the right audience so you can start attracting quality leads.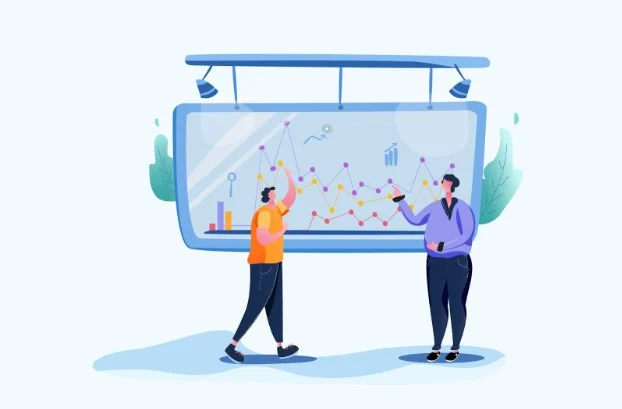 4 Steps to Building and Executing a Video Marketing Strategy
In this article, you'll learn how to create a video marketing strategy template that will help increase your brand awareness and sales. Here are the steps involved in building an effective video marketing strategy.
Determine your target audience
Find the right video content
Create the video promotion
Analyze the impact of your video marketing strategy
Having a content strategy is crucial to the success of any marketing strategy. In this case, video is part of your content strategy. You need to ensure that your strategy aligns with your company goals.
Let's break it down further. It's a no-brainer that you'll need a budget, the right equipment, and team members to cover the videography, but right now, we are going to walk you through creating your video strategy.
Step 1: Who are You Targeting?
The very first objective of your video marketing strategy should be to understand your target audience. Your first step is to determine your buyer persona if you haven't already.
When creating this strategy, have the buyers' stage flywheel in mind. Knowing the particular stage your audience is in will give you a better understanding of the type of videos you should create.
You need a clear understanding of what the people within your niche are searching for. B2B brands are all about providing solutions, so you must first know the problems your audience needs help solving.
Once you know who you want to target, it's easy to decide the best medium to use for your videos. It's one thing to create high-quality videos and another to get the video to the right audience using the best platform.
Step 2: Find the Right Video Content
Finding the right video content for your audience involves doing research. Ask questions and get feedback from both your existing and potential customers. This will help paint a picture of the pain points you are trying to solve.
The stage your audience is in will determine the type of video that will be helpful to them. The following are some video examples and the stages they would be most appropriate:
Awareness videos: These are videos that are intended to capture leads in the initial stages. These videos include testimonial videos, video posts on social media, and promo videos. The main goal for these videos is to draw in quality leads.
Consideration videos: These need to be a bit more in-depth. They're your explainer videos, demos, branding videos, etc. The purpose here is to catch the eye of your audience and let them know you're a thought leader in the industry and someone they will enjoy learning from and working with.
Conversion videos: These types of videos help retain your leads. Once your buyers know you're a thought leader, you've earned their trust, and now they look to you for answers. This is where you pull out all the stops, with FAQ videos, tutorials, case studies, onboarding videos, and service page or content offer explainers. The goal here is to create high-level content for your higher-level leads.
Step 3: Create the Video Promotion
There are a few simple steps to follow when creating a video promotion, but you have to put in the work for maximum effectiveness. The following tips should help you in this stage.
Post the video where your audience is for maximum reach. While it is great to post on all platforms, ensure that your target audience actually hangs out on those platforms.
Do not underestimate the value of SEO aspects like subtitles, well-curated descriptions, and titles. Remember, you are competing with other brands, so getting your videos to rank high on search engines should be one of your objectives.
Create an eye-catching thumbnail. A great thumbnail will take your videos to the next level. Ensure your thumbnails accurately represent your video, and the colors will attract attention.
It's important to share your content both internally and externally. Once you've published the video on social media platforms, send it to your team as well so they can share it with their network.
Always prepare for hiccups like long approval times from management, editing delays, or publishing issues. Get these projects to the right members ahead of time, so you'll have them ready when they need to go out.
Use a project management software to keep you organized! Here are a few that we recommend:
Here are a few pro tips for publishing:
Some social media sites are better for posting videos natively as opposed to using a scheduling app.
Facebook's Meta Business Suite has features for optimizing your videos using subtitles and thumbnails.
YouTube is also an excellent platform for posting videos natively.
LinkedIn also works great for posting natively, depending on what you intend to post.
The rule of thumb is to understand the platform to which you plan to post the videos before actually posting them.
What Video Content Should I Create?
You don't have to start from scratch. You probably have perfect content in the form of a script, images, infographics, or even blogs. All you have to do is repurpose your content and turn it into a killer video. This effective strategy helps you cut down on time and other costs.
Everyone consumes content differently. If your target audience loves your content in video and other forms, you can make their favorite articles into videos.
Plan your video marketing for maximum precision, productivity, and reach. For instance, one video recording session should produce multiple videos. You can use the videos for promotion or edit them together to create new videos. Always have the bigger picture in mind when promoting your videos.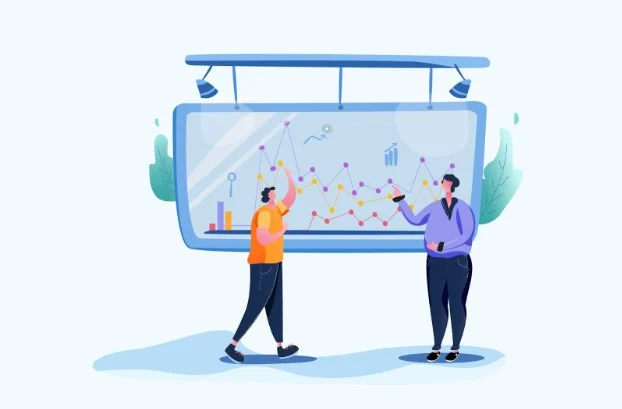 Step 4: Analyze the Impact of Your Video Marketing Strategy
After the process is complete and your videos are out there, you will be eager to see how they're doing. You may also have authorities to answer to. You should ensure your videos attain the goals you set in the beginning.
Several metrics can be used to gauge how well your videos are performing. Here are a few examples:
Video Count
Play Rate
Engagement
Click-Through Rate
Social Sharing
Conversion Rate
Feedback
The best practice in this stage is to track these metrics using a KPI tracker for each project to identify the areas you could improve on. Watch this informative video on how to measure the effectiveness of your video marketing efforts.
Let us Help You Get Started with B2B Video Marketing Strategy
Now that it's time to get to work, there are several options available to you:
Using an Internal Team with Professional Equipment
If you want to experiment and test, you can do it in-house. We have tried a lot of tools, so you don't have to. If you're planning to do your videos in-house, here are a few of our favorite tools you should try out:
Hire a Freelancer or an Agency
There are obvious benefits to outsourcing your video production in-house. For example, you'll have more time to focus elsewhere, and you're assured the end result will be professional and exactly what you wanted.
Here are a few freelance websites we suggest:
If you'd like to hire an agency, we've put together 9 Benefits of Hiring a Video Marketing Agency to help you make the right decision.
Conclusion
Video marketing is an effective strategy for B2B brands. Videos are a great way to connect with your audience and build your business. When creating your videos, you should have a strategy in place to help you reach your goals. We hope that after reading this article, you have some ideas on how you can plan out your video marketing campaigns!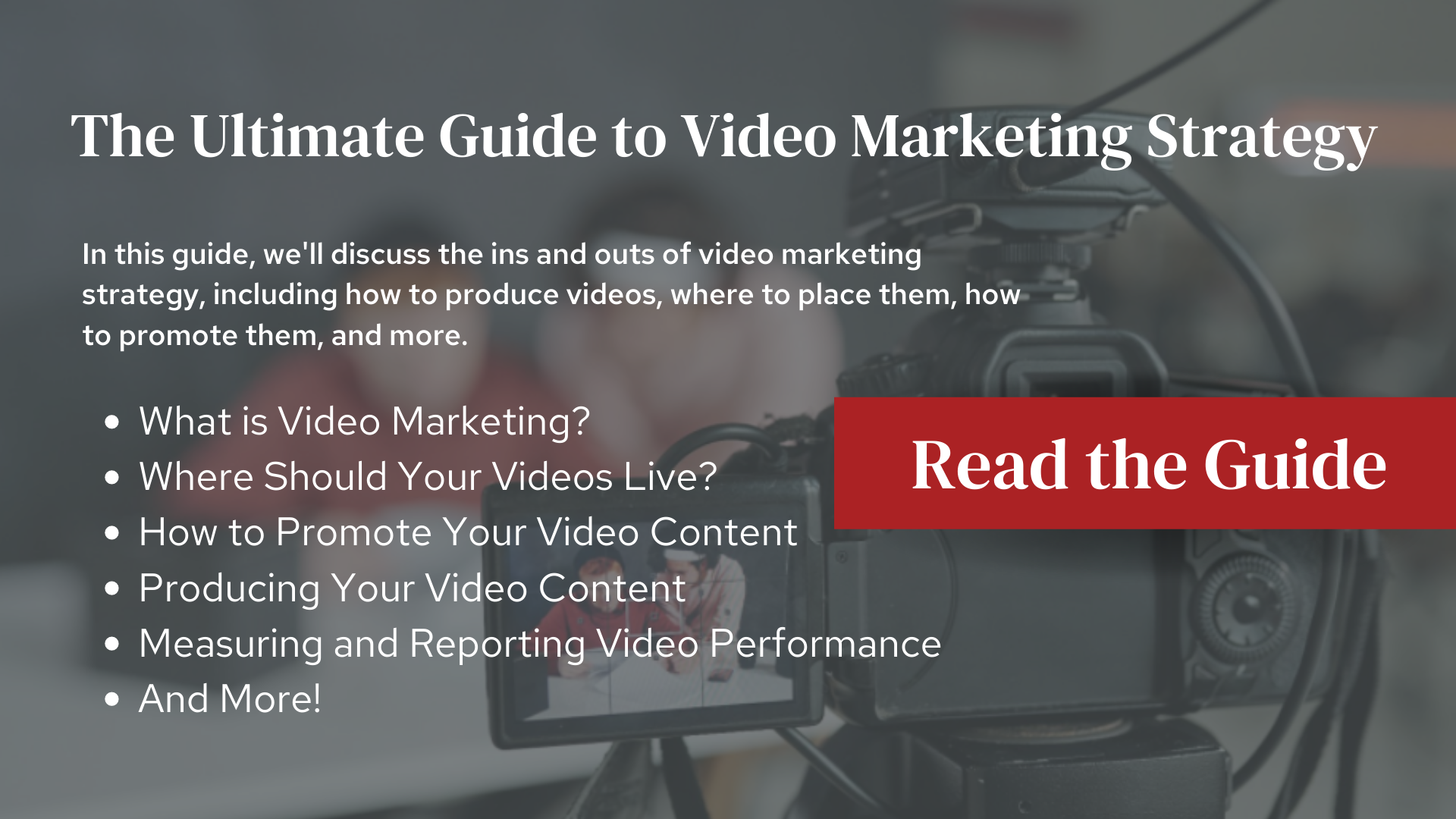 Read Next
We also wrote the ultimate guide to video marketing, which can help you get started. In the article, we cover key things, including:
Where your videos should live
How to promote your video content
 Producing your video content
Working with an in-house video production team
Measuring and reporting video performance
What you should do next