The very first step when starting a buyer persona build is deciding which customers and prospects are important to the sustainability and growth of your business. With that in mind, it's crucial for the marketer or businessperson leading the initiative to involve their sales executives in the process.
As your marketing team understands the data that informs which visitors turn into the highest percentage of leads, your sales team could have clearer data to support which types of customers have the highest value when they convert. These two data points could produce different results, or they could both point to the same general target customer.
Either way, persona decisions should be a collaborative process between marketing, sales, and leadership so everyone is on the same page about the direction of the campaign.
Let's take a look at how your company can leverage multiple roles within your company to create cohesive personas that stick.
Rather use Beacons Point's standard persona report template? Download it in our resource pack today.
Team Members that Should be Involved in the Buyer Persona Building Process:
Account Executive(s), Director of Sales, CEO
Collaborate with the marketing team to determine who the target audience should be
Provide initial insights about the target audience
Offer extra questions they would like to have answered during the persona process
Your sales team interfaces with and learns about your target persona on a daily basis. Their initial insights into this persona should provide you with much-needed context around how you should conduct the rest of your research.
It is best practice to conduct your first persona interview with an experienced salesperson at your own company. Choose someone who can best identify and articulate the challenges, goals, and habits of that potential customer.
Gaining some background information about the persona prior to speaking with customers will lessen the learning curve involved in the entire process. Your base familiarity will allow you as the marketer to quickly identify trends, ask poignant follow-up questions, and be more confident when conducting research.
Speaking to salespeople will also allow you to ask them specifically what they would like to see come out of this research. Are there any specific ideas they'd like to explore with this target market? Are there any additional questions they would want to be answered on the questionnaire?
One goal of persona building is too narrowly target prospects so your sales team can close deals more easily. Another important goal is to collect more qualified leads from marketing. Both of these goals can largely be achieved by allowing the sales team to weigh in on the questions asked and research conducted.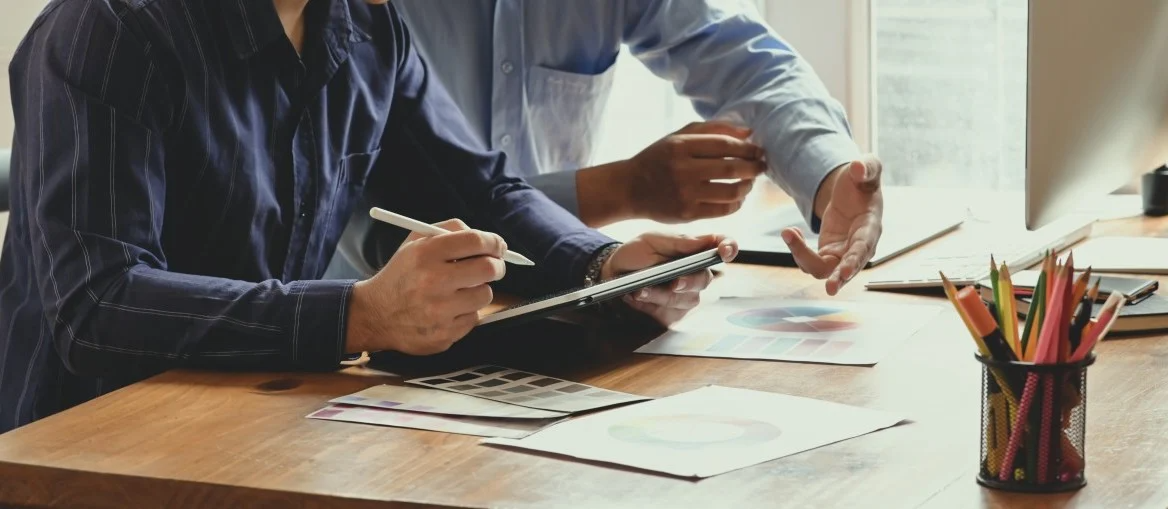 Marketing Director, CMO
Collaborate with sales to determine the best audience segment to target
Delegate directives to different people on the marketing team
Offer final sign off on persona report
Attend persona strategy sessions and offer insight
Listen to and review recorded interviews
Any impactful buyer persona build starts at the top. Although multiple team members will work on the project, a high-level Director or Marketing Executive will need to make key decisions throughout the process.
For instance, the Marketing Director will be the key representative within the marketing team working with sales to identify persona targets. This role would also be in charge of signing off on both the final questionnaire and the completed persona report.
For these projects to be successful, the Marketing Director should be as present and collaborative as possible during all team brainstorms and persona strategy sessions. While they don't necessarily need to participate in the interviews, they should take the time to listen through the interview recordings so they can make informed recommendations.
Most importantly, though, the Marketing Executive's primary role is to provide the rest of the team with the necessary resources. Personas don't happen overnight, and the best persona reports are the product of high-quality research and numerous conversations with customers/potential customers. Your team will have to dedicate some serious hours to scheduling and conducting interviews, brainstorming, and preparing to build the report.
Here are 5 tips to empower your team during buyer persona building:
Have them suggest the project timeline they are comfortable with and work from those dates
Be conservative with the amount of extra work you assign your team
Challenge your team to think critically and outside the box — don't settle for the first idea on the table
Praise your team for their hard work and dedication
Ask how you can support them further during the process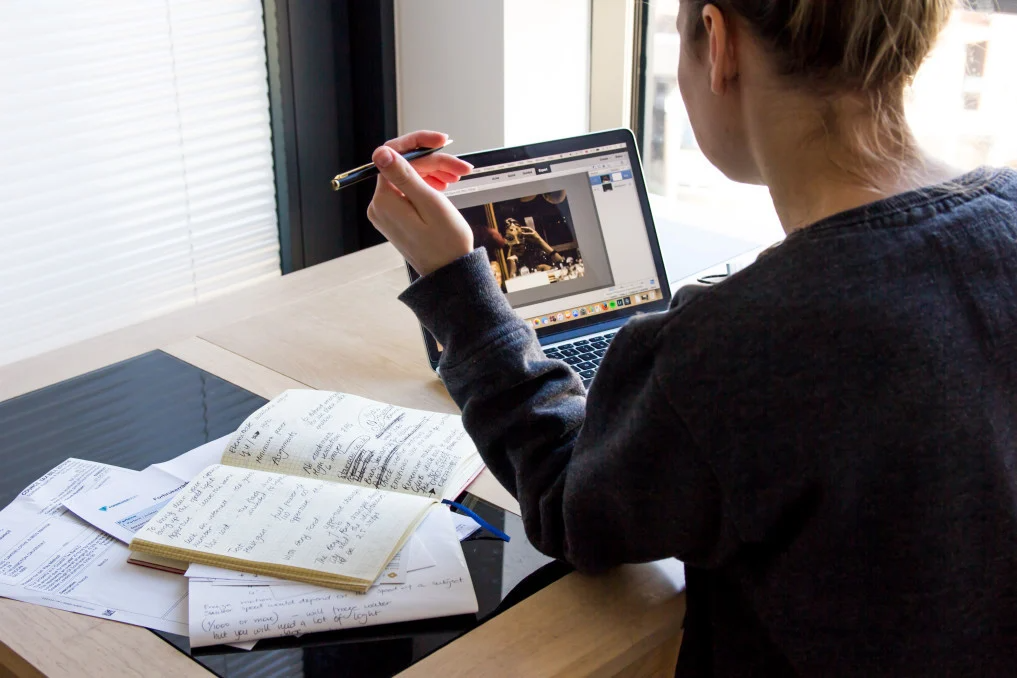 Content/Marketing Strategist
Conduct interviews with persona customers
Build personas with the feedback from internal brainstorms with Marketing Director and Content Specialist
Lead initial ideation of campaigns after completion of persona report(s)
Review recorded interviews
The Content or Marketing Strategist should be your "point-person" for this project. This team member should be handling most of the heavy lifting including constructing the questionnaire, leading interviews, directing internal brainstorms, drafting the initial persona report, and recommending a strategy to the rest of the team.
This mid-level marketing pro should be a skilled communicator both written and verbally. Their critical thinking skills and strategic mindset should allow them to ask probing questions that get to the center of what really matters to your target buyer personas.
Content Specialist/Marketing Assistant
Schedule persona interviews
Participate in internal brainstorms to review aggregated persona feedback and offer opinions on strategy
Participate as primary note-taker during persona interviews
Keep your content strategist on track with the template and suggest relevant follow up questions
Review recorded interviews
Impactful, complete personas are rarely constructed by the mind and hands of one person. Almost all parts of the process benefit from a shared workload and varied skillsets. A Content Specialist/Marketing Assistant plays a crucial role in the persona building process as they are usually responsible for kicking off the project in a timely, efficient manner — setting it up for success.
One very time-consuming and, oftentimes, challenging aspect of the process is identifying and scheduling time with potential persona interviewees. This role should be responsible for setting times for the Content Strategist, the interviewees, and themselves to talk for 30-45 minutes over the course of the first 2-3 weeks.
This person will also be the principal note-taker during interviews. By having an extra pair of hands and ears on a persona interview, your Content Strategist can focus solely on the conversation while the Assistant can focus on listening and jotting down valuable insights where appropriate.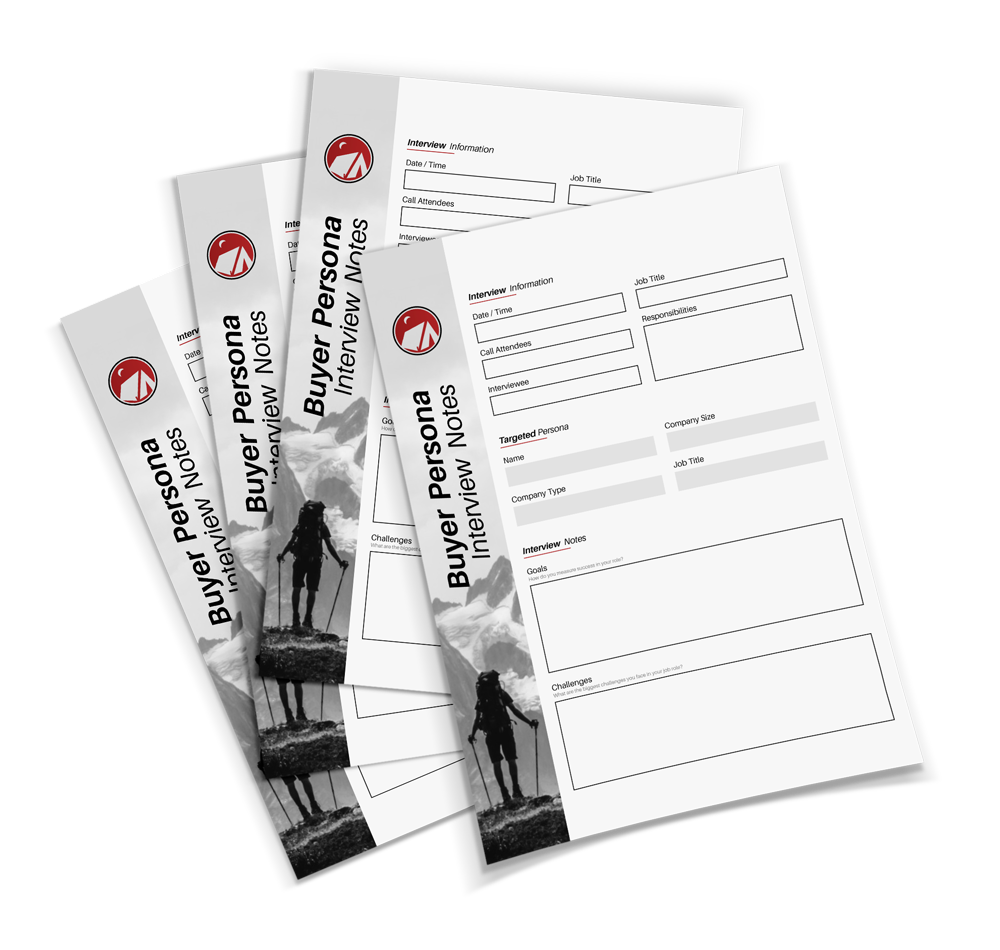 Get Your Persona Questionnaire
Template Here
Finally, it's important to empower your Marketing Assistants to weigh in on all aspects of the persona build. Encourage them to provide probing questions to the Content Strategist where appropriate during interviews. Ask them about their ideas and opinions in internal brainstorming sessions. This person has been present and listened to thoroughly during the interview process. They have the potential to impact your project invaluable ways if given the opportunity.
Teamwork Makes the Dream Work
Most salespeople and marketers wear many hats. Buyer persona building is an important project, but there will always be fires to put out or customers to pursue which takes time away from longer-term initiatives.
The best teams effectively divide the work amongst themselves so no one person shoulders too much of the workload. With sales and marketing leadership guiding the project's direction and signing off on deliverables, and the marketing team can run point on research and reporting, any company can develop impactful personas.
With multiple viewpoints from different levels and business functions, your company can put its best strategic and creative minds together to develop the most cohesive, accurate buyer personas possible.