You can write all of the content and cover every topic possible in your industry to build a complete content strategy, but that content won't get you anywhere if it isn't engaging. Even if you do everything you can to implement a reliable SEO strategy across your website, you won't get the results you want if Google sees that people aren't interacting with your content.
For optimal performance among your audience and search engines, and to drive sales, you can't underestimate the power of engaging content.
What Does Engaging Content Really Mean?
It's not enough to simply draw traffic to your website—you need to hold your visitors' attention and inspire them to explore. Engaging content is the kind of content that brings people to your website and keeps them there.
To gauge whether your content is engaging, start by considering what your traffic is in general. Are you attracting a decent number of people to your website? If so, which pages are gaining the most traffic? In most cases, the homepage is the number-one source of website traffic, but you should also be getting a decent amount of traffic through other pages on your site.
If you take a look at your analytics and find that any pages beyond your homepage bring in higher-than-average traffic, consider why those pages are outperforming others. Try to pinpoint the value proposition included in those pages, which you can then use to gain insights into what your audience finds particularly engaging on those pages.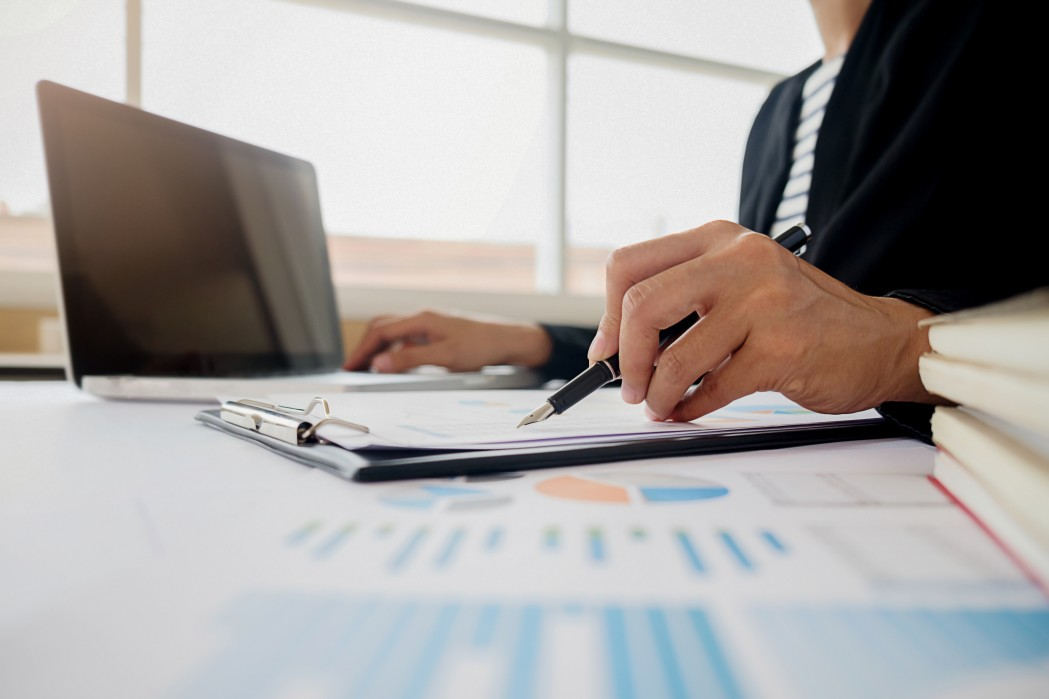 Conduct an Audit to Determine Engagement
Looking at the various metrics for your high-performing and important pages, you can figure out the amount of time visitors spend on your pages, the bounce rate for those pages compared to weaker pages, and the conversion rate. From there, you can develop a content strategy to improve performance through more engaging content.
Want to audit your content but aren't sure how to get started? Check out The A-Z of Content Audits.
How Do You Measure Engagement?
There are three key metrics you can use to measure content engagement on your website.
Bounce Rate
A high bounce rate, or the rate of visitors who simply visit the page and leave your website shortly after, indicates that your pages simply aren't capturing visitors' attention or providing them with the answers they want. Often, this leads to what is known as "pogo-sticking," which entails the visitor going back to the Google search results page to look for another more relevant page. In turn, a high bounce rate might help your competitors rank above you if visitors can find more engaging content elsewhere.
A lack of internal links can also lead to a high bounce rate, as people may not know where to go beyond the page on which they've landed.
Conversion Rate
Another important metric to look at is the conversion rate. How many people who visit your pages become leads or customers? A low conversion rate could indicate that your page isn't performing the way it should, as it fails to convince people to perform a specific call to action. Some pages may lack a call to action entirely.
Time on Page
Session duration is another key metric to consider. If people aren't taking the time to read or view content on your page, this is a clear sign of a disengaged audience. Consider how much content is on the page and the amount of time you would expect the average visitor to spend on the page, and compare it to the average session. If people are only spending several seconds or a couple of minutes on the page before leaving, this could signify a big problem when it comes to engagement.
Tips to Make Your Content More Engaging
The following are some tips to help you create and publish engaging content that can improve performance.
1. Make it Personal
You can connect with people effectively through the use of personal anecdotes. A good story will allow people to empathize with your own experience and make your business more human. As a subject-matter expert, take the opportunity to understand the issues experienced by your readers and thoughtfully explain how you would (and do) navigate them. By approaching your content with humility and vulnerability, you'll be able to gain the trust and confidence of your readership quickly extensively.
2. Tell a Story
Storytelling remains the key to forming engaging content that attracts and holds your audience's attention. The stories you tell through content could be emotional and poignant or humorous, and they can be either real or entirely hypothetical regarding any topic.
In any case, content produced as a story tends to be more familiar and engaging to your readership. Focus your stories around specific topics and develop identifiable characters- the hero (e.g., the audience) and villain (e.g., the particular problem they face).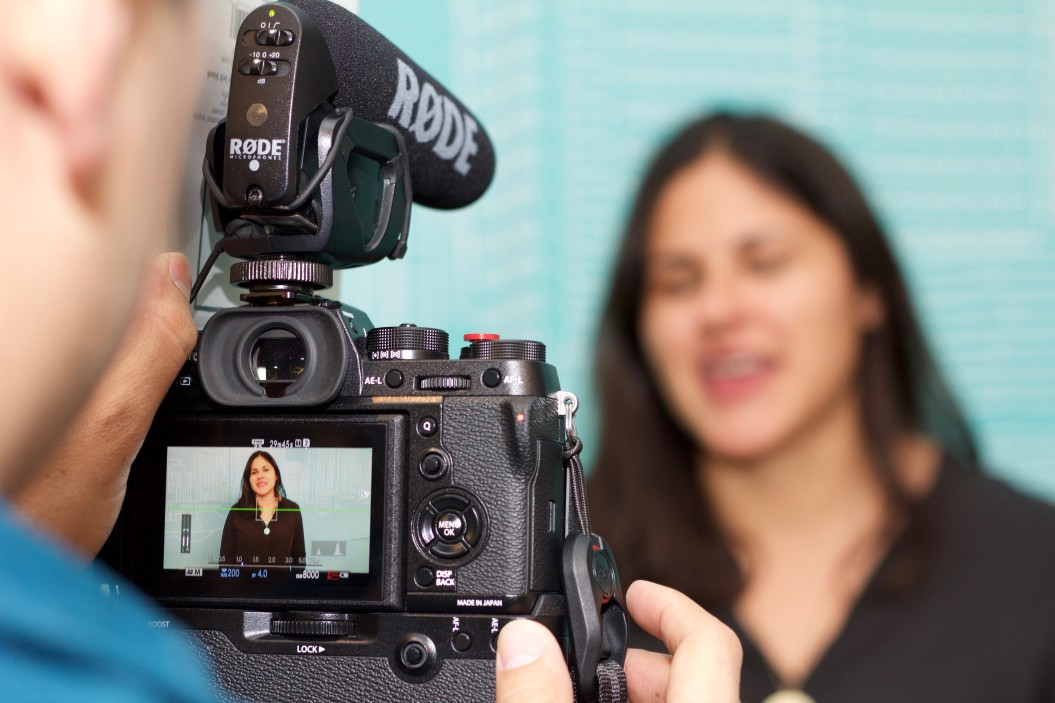 3. Integrate Video Where Appropriate
Videos can add an extra layer of depth to your content and further increase engagement. While written content can be personal and human, your videos can make your content even more so by injecting more personality. Videos can be a great way to explain more complex topics in a more straightforward, digestible way. You can also do a lot with this medium, as your videos can be animated or feature real personalities who use good body language and a generally pleasant demeanor to maintain engagement.
4. Use On-page Design to Your Advantage
The presentation of your content should be easy on the eyes, which comes down to effective design. You can have some of the most well-written blog posts and well-constructed videos embedded on the page, but people might still turn away if the page looks unappealing. In fact, good visuals can actually substitute a lot of written content when implemented correctly, which may be particularly beneficial in attracting a growing subset of online searchers who don't have the time or patience to read exhaustive content.
Some ways to help improve on-page design include:
Use simple, light colors in lieu of dark ones.
Keep sufficient space between lines.
Use bullet points as often as possible to help break up the content.
Make sure the font and background contrast well enough.
Avoid long and complex sentences.
5. Use a Conversational Tone
People don't want to hear a sales pitch; content with a conversational tone is more engaging. This includes B2B content for your potential stakeholders. In some cases, more complexity and industry-specific terminology might work for more technical content, but for the most part, it's best to stick with simplicity.
6. Give Away Something Tangible
People love to receive free or discounted items, which you may promote in your headline. If you do promise a giveaway of some kind, make sure you follow through with it. Promising to give something of high value away can keep your readers actively engaged until they reach the actual offer.
When giving something away, create a downloadable that the user can take with them while encouraging them to take action after reading. In turn, you'll be able to capture more high-quality leads.
Get Buyer Persona
Resource Pack
7. Don't Be Afraid to Take a Stand
If you've searched for anything on Google, you know there's not just one page of search results for any given query. There's a high probability that whatever topic you're writing about or attempting to rank for has already been written about in various ways.
What are you going to do to make your content unique? How will you stand out? 
As a subject-matter expert, you should be willing to take a stand as a business, even if that stance might be controversial. A clear position can build thought leadership if you can articulate your hypotheses or beliefs effectively. What's more, portraying a unique viewpoint on an issue or topic makes your content more likely to be shared online via social media, email, etc.
Content is a big word. Content can be anything from a quirky social post to a four-thousand-word data-rich white paper. What matters when creating content is systematically putting yourself in the best position to engage with your target buyer personas. The steps outlined above can help you create highly engaging content that attracts more viewers and generates more leads. If you can develop top-quality authoritative content that people love to consume, you'll see the benefits of your marketing efforts.