Video is key to a successful inbound marketing campaign. With a predicted 80% growth of people watching videos online by 2019, video marketing is crucial to driving traffic to your business. If you're new to video marketing, you may be wondering where to begin. Thankfully, there are many apps, tools and platforms available to help you produce, edit and leverage your video content in your inbound marketing efforts. Here are some of the top tools and apps available for those just starting out with video marketing.
Wistia
With options ranging from free to enterprise-level solutions, Wistia is a powerful combination of video hosting and analytic gathering. There are many features that help marketers capture valuable user data and help leverage your video content. Wistia allows you to:
Gate content
Track hot spots of activity
Drive engagement with calls to action
Annotate videos
Collect emails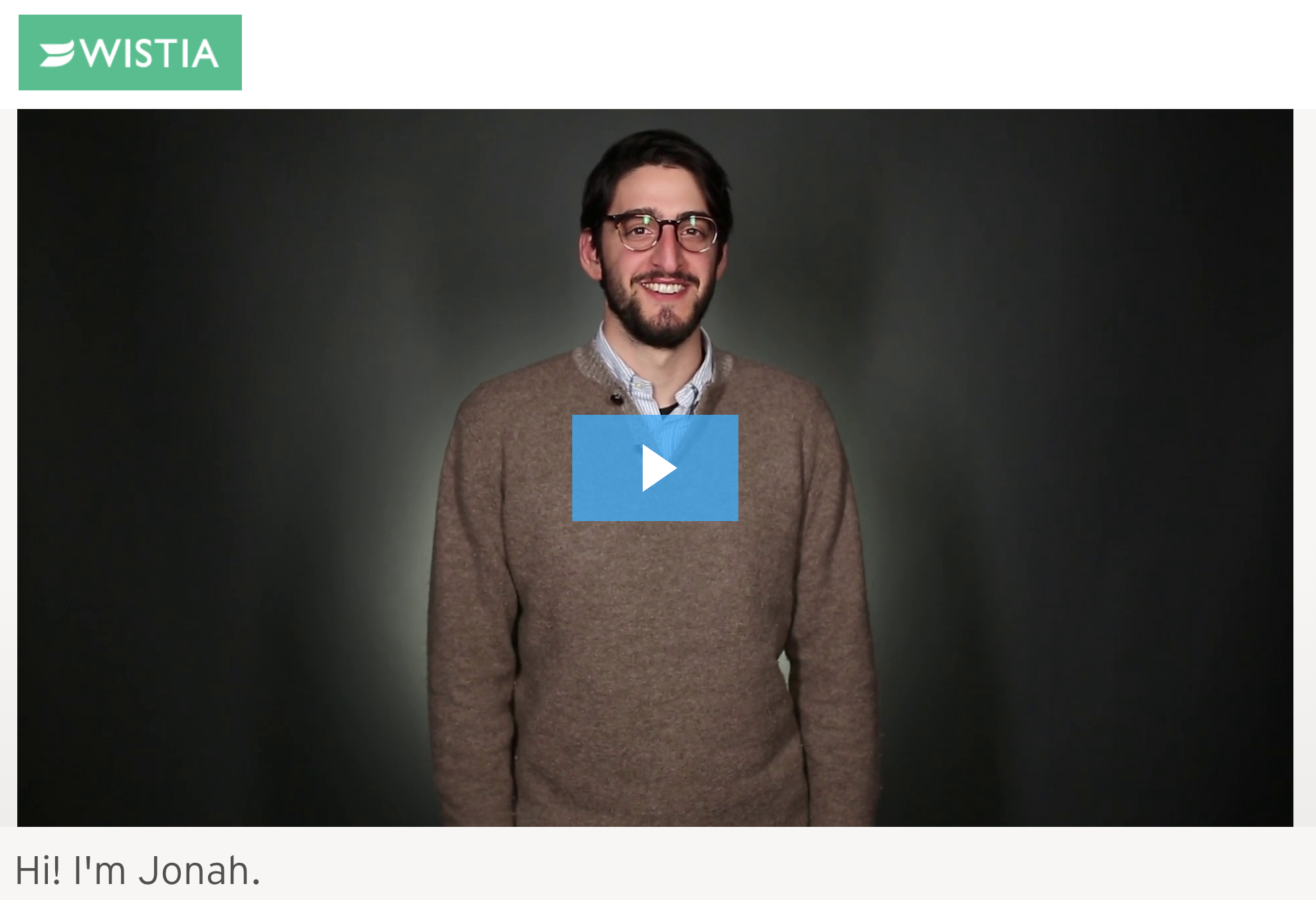 To produce and edit video, Wistia offers a Chrome extension called Soapbox. Using Soapbox, you can record, edit, share and measure presentation videos. This can help a sales team create videos for presentations to pitch decks without needing expertise in cameras or editing software. The result is professional and polished.
Vimeo
As a hosting site, Vimeo lets you showcase your work. Videos may be shared with password protection or via links. This is a great option for hosting webinar video content or gating content so that only those who were invited to view your work can see it. More advanced options on Vimeo include selling your videos and livestreaming.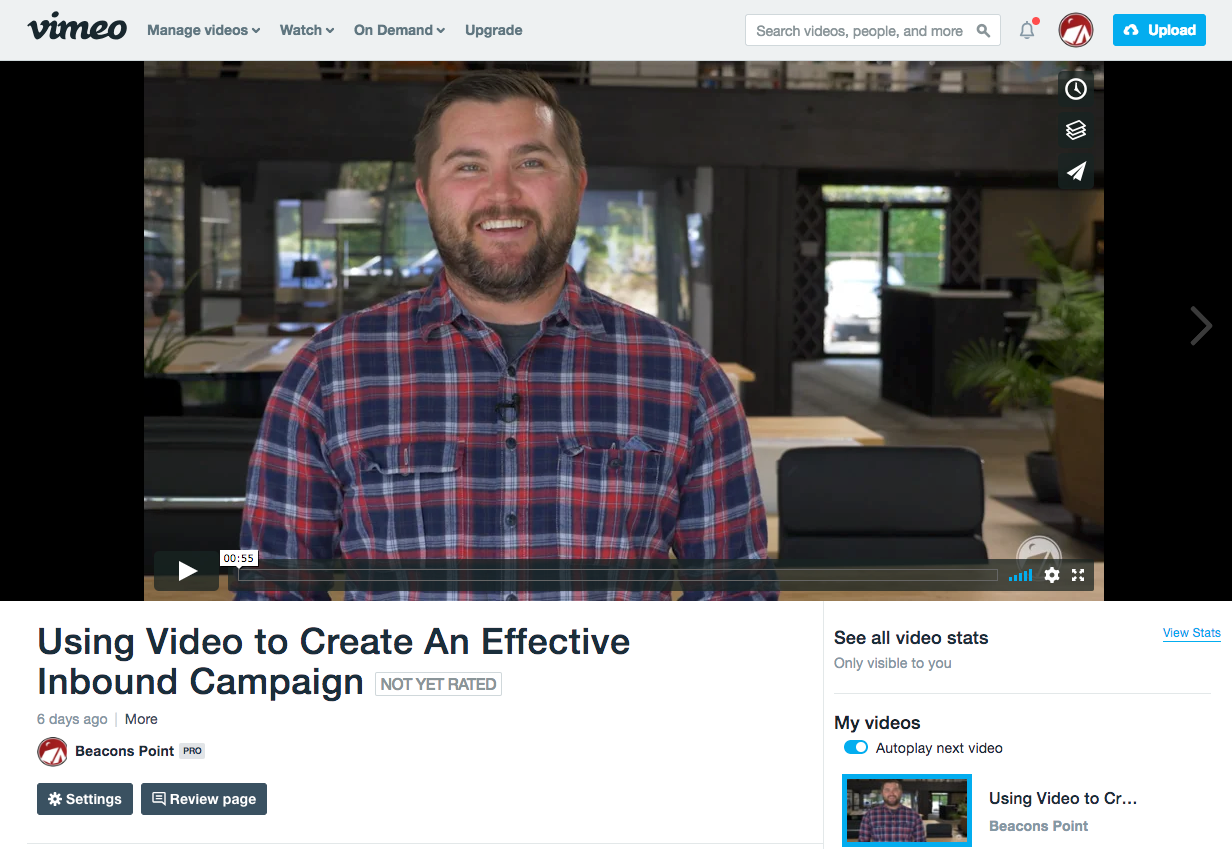 Another great feature on this platform is reviewing and collaborating on video. Comments are easy to track, and version control is straightforward. Within the video content itself, you can use mobile-friendly cards, capture emails and customize end screens to drive engagement within your video. For occasional video users, a free option is available.
Vidyard
More robust than Wisita, Vidyard offers video players, hosting, analytics, SEO, video hubs and personalized video. Vidyard is a great solution for companies who want to integrate more video into their sales funnel. Some of the automatic optimization options include
Transcripts
Captions
Metadata
XML maps
Vidyard has noted a triple response rate for emails with video content. This response rate can help you generate more leads, and turn prospects into customers. For B2B sales professionals, Vidyard's GoVideo webcam and screen recording tool is especially helpful for communicating with potential clients.
Another great way to leverage video content is through Vidyard's personalized videos. Add names and companies to your videos with ease using Vidyard's proprietary software solution.
YouTube
As one of the largest video sites on the internet, YouTube has more than 1.8 billion registered users log in each month. The best part about this video platform is that it is free and offers several tools in the creator studio to help you edit your video content.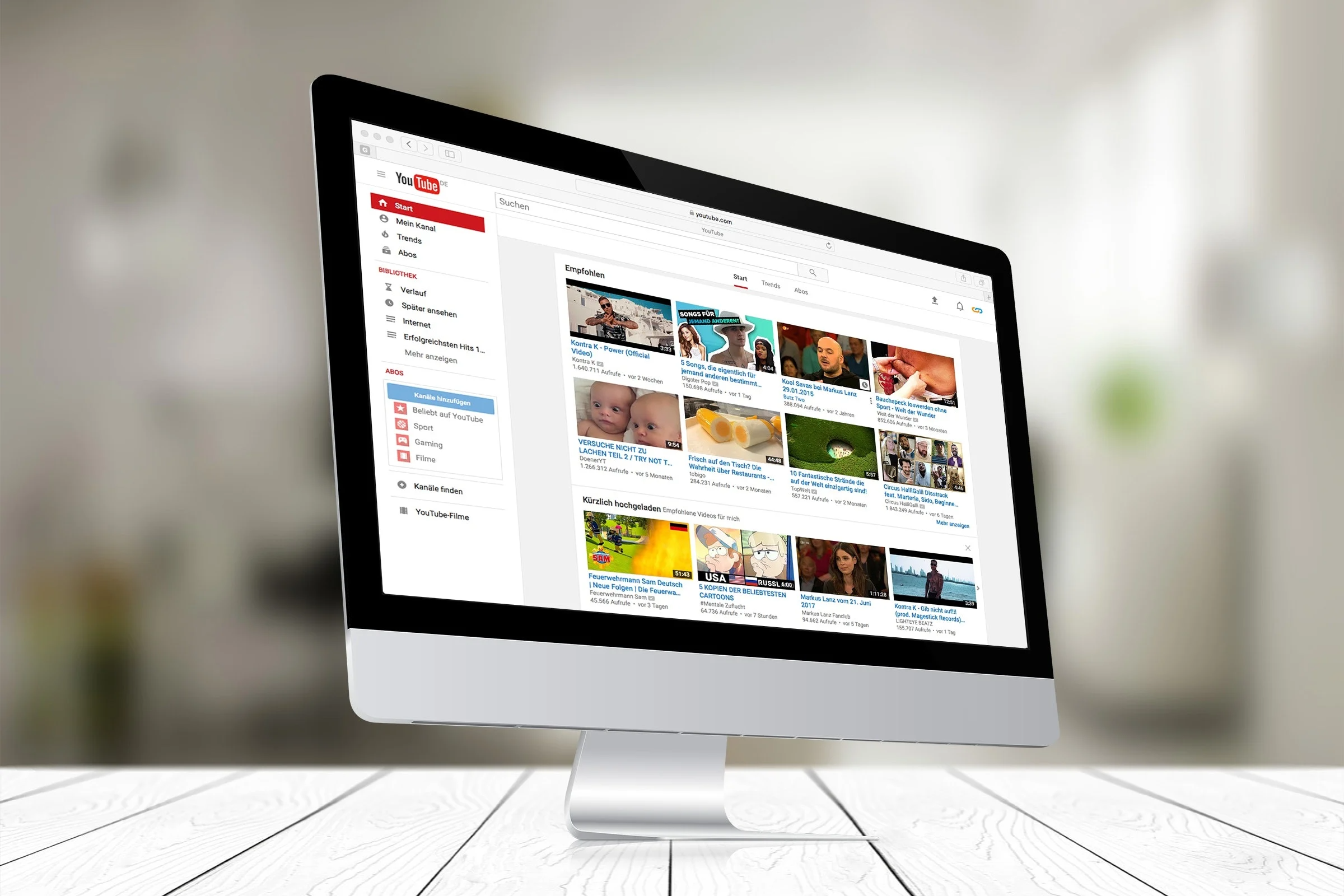 Videos are not password protected. The two options in YouTube that come close to what Vimeo offers are unlisted and private. However, anyone with the link to these videos can gain access, even if the videos are not searchable from YouTube's main search engine. However, as a free video hosting site, YouTube allows you to embed video with HTML onto websites and within most social media platforms. For accessibility and integration across the internet, YouTube is a great jumping off point for video marketing.
Transcription Services
Transcribing your video is important. First, not everyone can watch a video with the sound on. Second, captioning helps your content be ADA compliant. Lastly, transcription makes it easier to put in captions and keywords later. Three great options are rev.com, Speechpad and 3Play Media.
Rev
Rev offers transcriptions starting at $1 per minute. Transcriptions are 99% accurate and require uploading the files or using Rev's iPhone Transcription app. Turnaround time can be as quick as 12 hours.
Speechpad
Speechpad also offers rates starting at $1 per minute for four-day turnarounds. Promising 99% accuracy, turnaround times are 24 hours.
3Play Media
Meant for larger companies, 3Play Media does not provide public pricing information. 3Play Media provides all major caption formats and operates in Boston, MA.
Conclusion
Video marketing isn't limited to those with access to a production team or a videographer. With the latest innovative platforms, tools, and resources, anyone can make video a key part of their marketing campaign. Whether you need a solution for a small-scale campaign or an ongoing marketing initiative, the resources you need to make a compelling video are highly accessible and easy to use. If you want to learn more video marketing tips, be sure to register for our event here "Using Video to Create An Effective Inbound Campaign"